RACQ Austin Healey Feature Displays
In the last few months key members have been able to organise two, month-long RACQ Austin Healey feature displays !
Wayne and Glenda Rabnott with the help of some key friends delivered separately, both their silver 3000 and their feature pictured Bugeye (Mark 1) Sprite into the foyer during subsequent months and their attracted great attention.
The cars garnering numerous comments, with one security guard reputed to have stated 'the 3000 is my favourite car ever'.
Thank you RACQ for featuring our members' great Austin Healeys!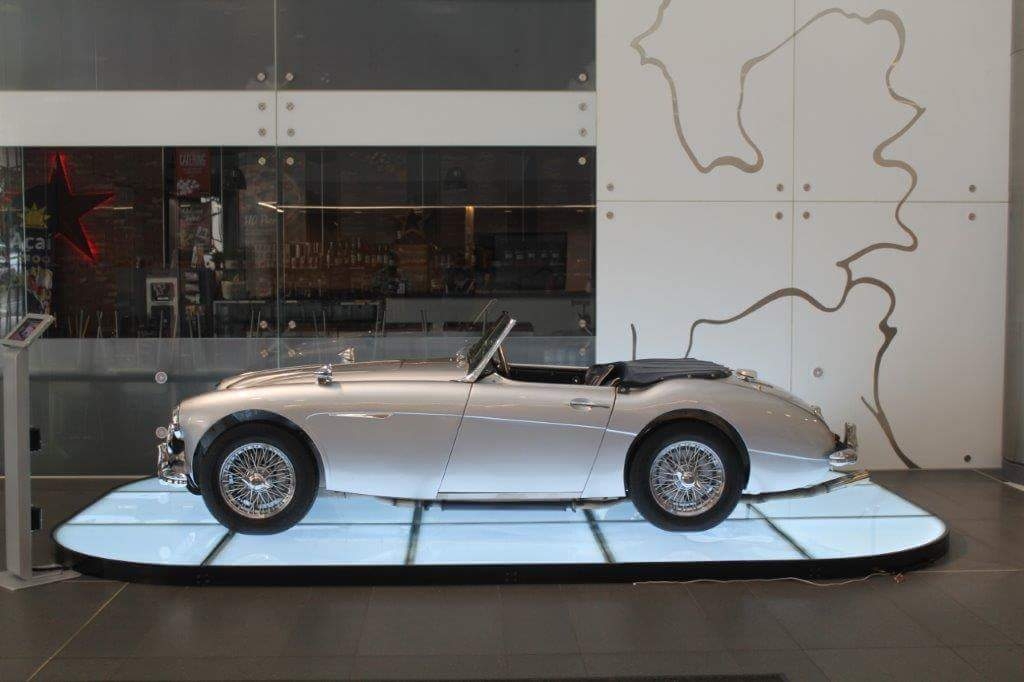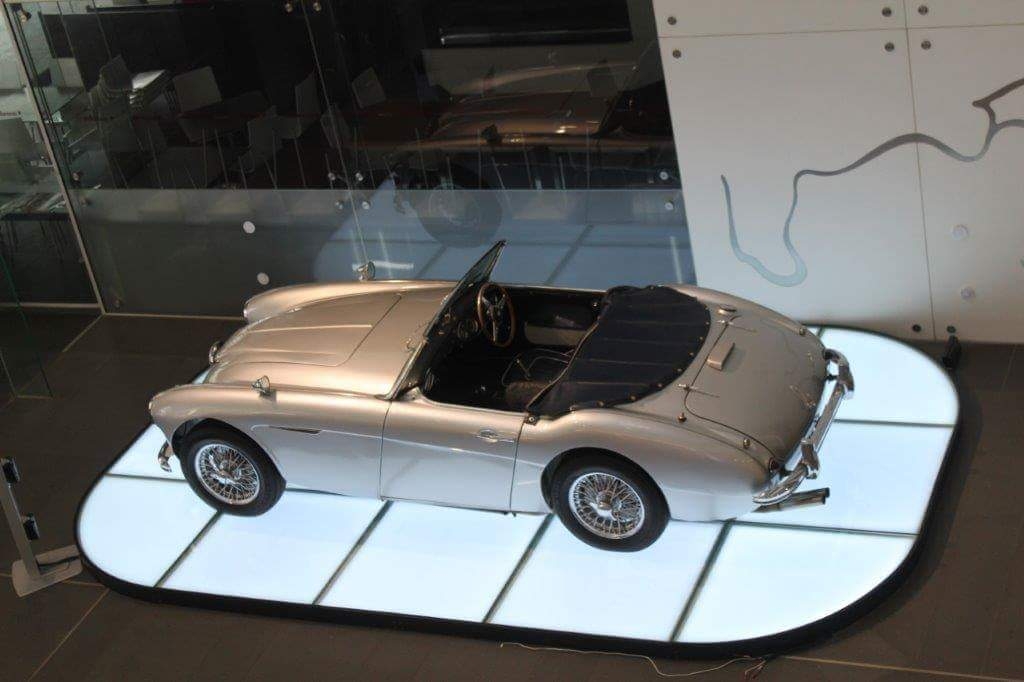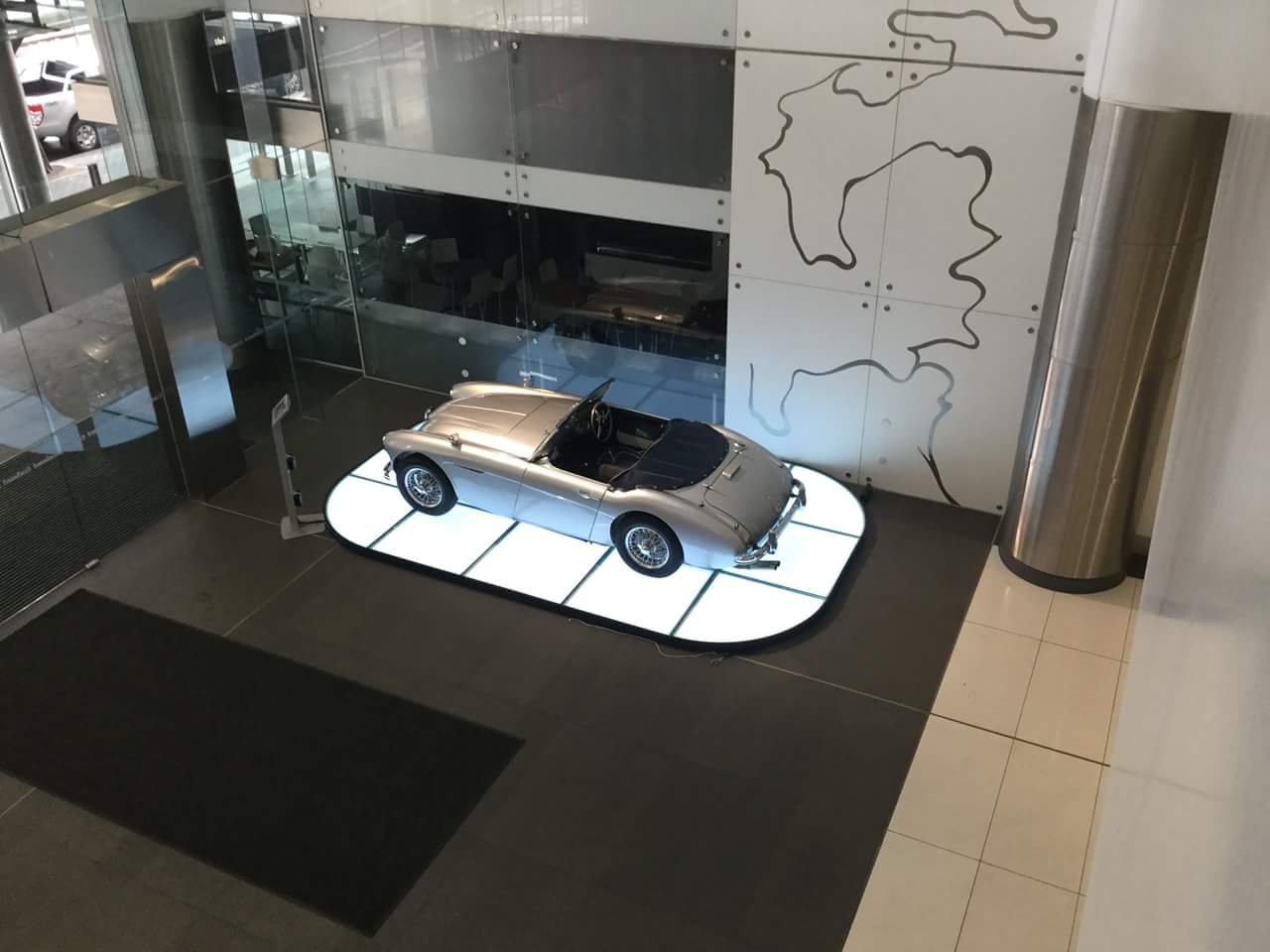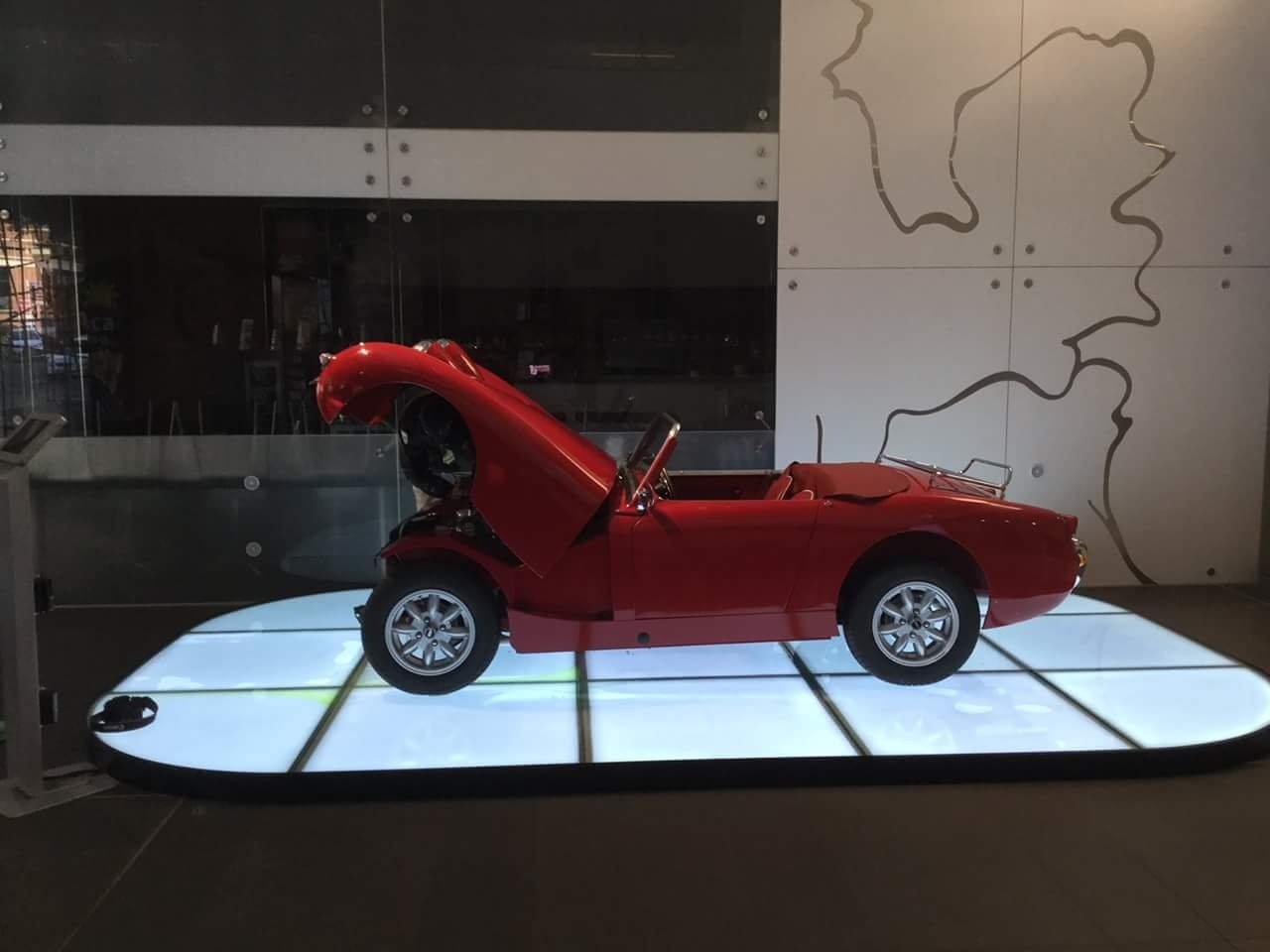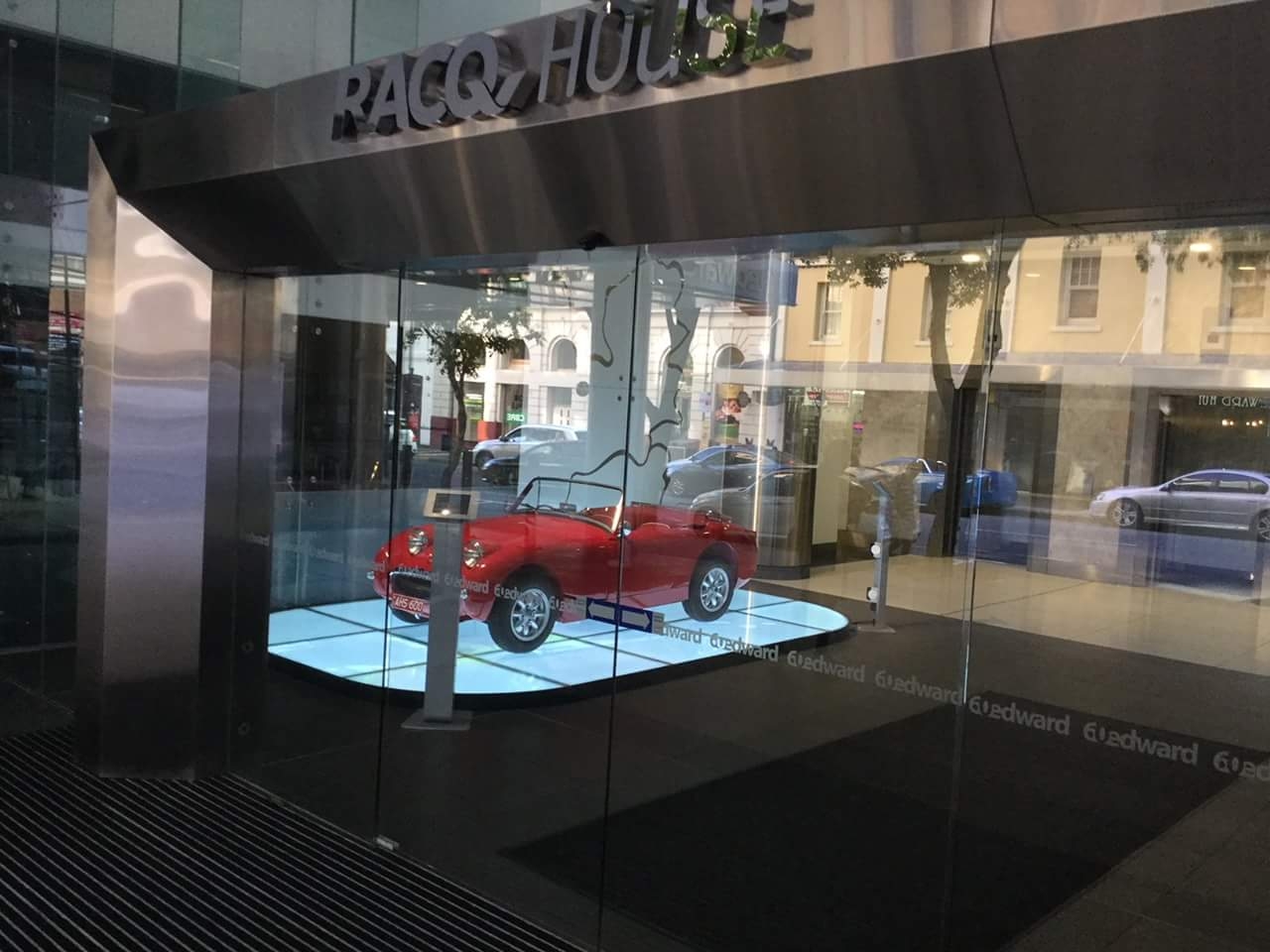 Related pages